Custom Power Supply Solutions
Powering Your Success with Bravo Electro: Empowering Your Product with Tailor-Made Power Solutions
At Bravo Electro, we specialize in creating custom power solutions tailored to your unique business needs. Our team of experts combines technology, innovative designs, and exceptional customer service to deliver reliable and efficient energy solutions. Trust Bravo Electro to power your success with dedicated professionals committed to meeting your power requirements.
Custom. Power Experts.
Welcome to Bravo Electro, where our team of power experts specializes in providing top-notch custom power supplies and system solutions. With years of experience and a deep understanding of power requirements, our experts are here to ensure that your unique power needs are met with precision and efficiency. Whether you're looking for tailored power solutions for industrial applications or specific requirements for complex systems, our team has the expertise to deliver. Trust Bravo Electro for reliable, high-quality custom power supplies that are designed to optimize your operations and exceed your expectations.
Thorough. Design. Solution.
We take pride in our meticulous design process for custom power supplies and power systems. Our team of experts carefully considers both mechanical and electrical aspects to ensure optimal performance and safety. From selecting the right components to testing and fine-tuning, we make sure that each custom power supply is crafted with precision to meet your unique needs and deliver reliable power solutions.
Safety Compliance. Testing.
Adhereing to the latest safety standards and delivering high quality custom power solutions are our top priorities. We ensure that every custom power supply is compliant with the specific safety requirements of each application, providing peace of mind for our customers. Additionally, our dedicated team conducts rigorous quality testing to ensure the reliability and performance of our power solutions. From initial design to final delivery, we strive to deliver custom power solutions that not only meet your needs but also adhere to the highest safety standards.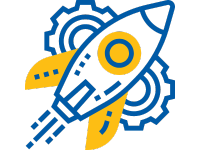 Production. Goal.
We understand the importance of timely production and delivery of custom power supplies and power systems. We share a common goal with our customers, ensuring that their projects stay on schedule. With efficient manufacturing processes and effective project management, we strive to deliver custom power supplies that meet deadlines without compromising on quality. Your satisfaction is our priority, and we are dedicated to providing reliable and timely solutions for all your custom power supply needs.
---
WHAT SEPERATES BRAVO ELECTRO?
At Bravo Electro, we stand out from the competition in building the best custom power supplies and power systems. Our power experts have a knack for overcoming design challenges, ensuring that your power supply is perfectly tailored to your needs. What sets us apart is our commitment to top-rated customer service throughout the lifespan of your power supply, providing support and assistance whenever you need it. We strive to make the entire process simple and easy, from initial consultation to final delivery, so you can experience hassle-free customization and enjoy reliable power solutions. Trust Bravo Electro for all your custom power supply requirements.
---
---
THE CUSTOM POWER STANDARD
We believe in smart and cost-effective solutions for custom power supplies. That's why we utilize a unique approach where 95% of our custom power supplies begin with a standard off the shelf power supply as a foundation. By leveraging existing designs, we can significantly reduce costs and delivery times without compromising on quality. This approach allows us to focus on customizing specific features and functionalities to meet your unique requirements, ensuring you get a tailored power supply at an affordable price. Experience the benefits of our streamlined process for custom power supplies at Bravo Electro.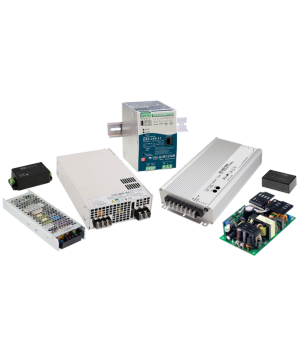 ---
We excel in tailoring custom power supply solutions to suit your needs, no matter how straightforward or intricate. From seamlessly adding on cable harnesses for enhanced functionality to creating fully customized enclosures, our experts possess the skills and experience to deliver precisely what you require. Whether your project demands a straightforward modification or a complex, one-of-a-kind design, we take pride in providing reliable and efficient power solutions that exceed expectations. Trust Bravo Electro to bring simplicity and excellence to every step of the custom power supply creation process.
---
Warehouse robot charger built with custom enclosure and charging curve output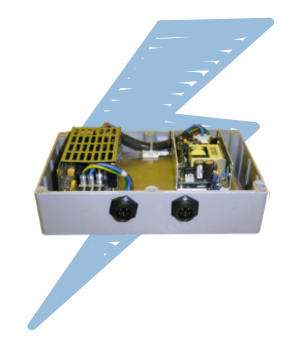 Outdoor rated power supply in a NEMA box with custom output connections
Rugged 400 watt redundant dc-dc power supply for the transportation industry
2,800 watt multiple output regulated power supply, IP66 rating for outdoor use
---
LET'S DISCUSS YOUR PROJECT!
Don't let standard power supplies limit the potential of your design. Bravo Electro is here to support your unique power requirement.